Unlock Your Lettering Potential
Hello! 🤍
I'm Aurelie, a multi-passionate lettering artist from the Gold Coast, in Australia. My mission is pretty simple: produce the highest quality work for every client, on every creative project. I also thrive to share my knowledge with upcoming designers and hand letterers.
To this day, I have worked with hundreds of design students and I'm obsessed with seeing them improve their skills. What I know for sure is that it is a combination of mindset, practice and also… accountability!
Want to work together? Get in touch below!
GET IN CONTACT WITH ME
Check out my YouTube channel 📺
Unlock Your Lettering Potential
My masterclasses will help you improve your skills and take your lettering to the next level.
VIEW COURSES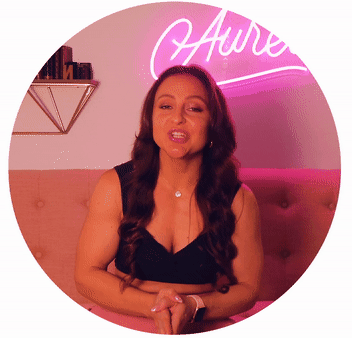 Create Passive Income
Learn to make digital products and create passive income for years to come.
ENROLL NOW
Get a Custom Lettering Logo
If you have a special project, just get in touch below so we can work together!
GET A LOGO
Subscribe and receive
10 FREE Procreate brushes
I won't send spam. Unsubscribe at any time.